Title: Past Imperfect
Author: Carrie Pack
Publisher: Interlude Press
Release Date: August 9th, 2018
Genre(s) and Subject(s): Sci-Fi, Mental Health, LGBTQIAP+
Page Count: 274 (paperback
Goodreads
Rating: 3.5/10
Note: there are some minor spoilers for In the Present Tense, Book 1 of the series, as well as spoilers for Past Imperfect.
Past Imperfect takes place immediately following the aftermath of Present Tense and we see Miles and Bethany on the run from Dr. Branagan and his cohorts–scientists who have been conducting illegal experiments on children for decades under the guise of mental health professionals.
This time we get Bethany's PoV added alongside Miles, Adam, and Ana, which gives us a better insight into her schizophrenia and the horrific things she's experienced at the hands of Branagan. She's probably the most interesting character in the story and while I can't speak for the validity of the depiction of schizophrenia, I do feel it was done respectfully. You can empathize with her struggles, both within and without, which is more than I can say for the other characters.
And…that's pretty much where the positives end.
I complained in my review for In the Present Tense that the characters felt like puppets being shoehorned into a story that doesn't quite fit them. Well, in Past Imperfect, we get less of the time travel and more of the puppetry, which is kind of detrimental because the former was the best part of Book 1.
I won't list exhibits this time, but here's one example of a scene that made me slack-jawed with disbelief. At one point in the story Ana tearfully confesses to Miles that she's been cheating on him ever since she'd sent him off to the evil mental facility. Miles, after a brief exclamation of "You're what?" makes a joke that the man she's been cheating with (Miles' boss) has a "great ass." Ana acts embarrassed, more jokes are had, and everyone's happy with the situation.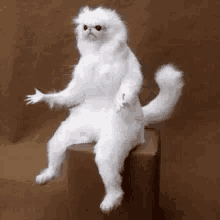 There are other moments like this that made me wonder whether I was a reading a written adaptation of a bad soap opera envisioned by aliens, because no human acts like this. We get sudden declarations of love, an equally sudden reveal that one of the side characters has been a spy for the villains all along (because of course)–and all throughout I couldn't decide whether to laugh or slowly grind my head into the nearest wall.
The other major problem was that I couldn't take the bad guys seriously. Dr. Branagan isn't quite the mustache-twirling villain, but his fingers are poised right on the tip of said mustache. The same goes for his underlings. Their personalities all begin and end at "evil scientists who experiment on kids," and it's kind of hard to feel concerned for the main characters when their enemies seem hell-bent on channeling the cheesiness of old scifi cartoon villains.
And most of all? I was bored. There's no tension, no credible motives, and overall, not a whole lot to keep me invested in the story. And that's incredibly disappointing because I found the initial premise of the series quite interesting and chock full of potential.
Copy provided by the publisher via Netgalley in exchange for an honest review